Advent calendars are big business in our house. In fact this year we are even counting down to the official countdown. I don't know who's more excited, me or the 3 year old! The first of December we pull out our huge, handmade advent calendar, which I organise and fill with fun activities, crafts and kindness challenges to help us get in the spirit of Christmas (or keep us all sane while we wait for the big day). But, after putting in all the effort to create this (almost a) month of magic, I feel like I really should have my own more relaxing version. A little pre Christmas reward for making the magic of Christmas happen in our home. And what could be more relaxing than Yankee Candles filling my home with festive scents every day?
Yes, you read that right. You can get your very own Yankee Candle advent calendar stuffed with deliciously scented candles and everything you need to enjoy them! And they come in these beautifully designed boxes that stack up to create a Christmas tree, complete with the star at the top!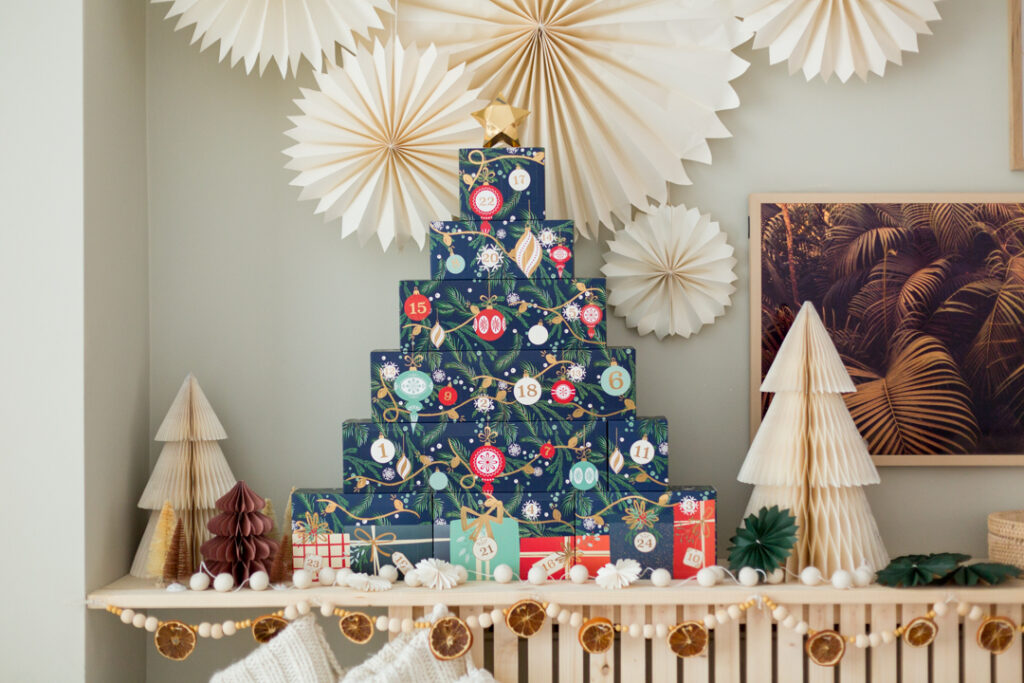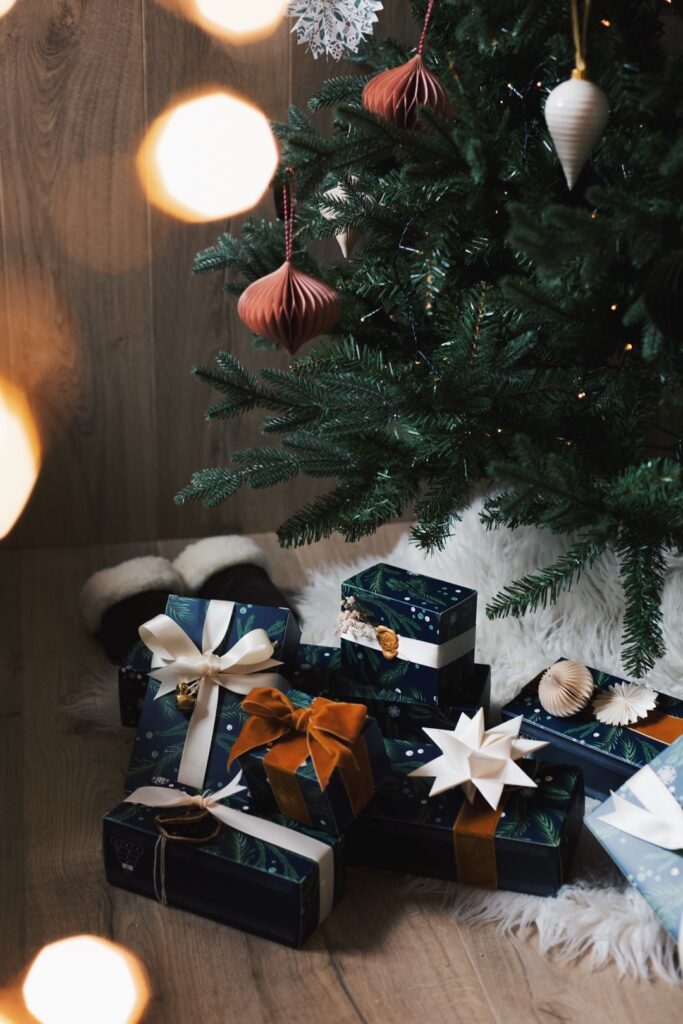 Now, not only have Yankee Candle come up with the perfect way to help your home feel festive throughout December, they have also made sure you'll be prepared for any last minute gift emergencies! Let me explain. For all my Christmas organisation I always seem to leave actually wrapping the presents to the very last minute. In fact it's a bit of a tradition to be up half the night on Christmas Eve half wrapped up with ribbon, tape stuck in my hair and wrapping paper strewn about the place. At the same time downing mulled wine and trying not to eat all the mince pies to keep me going!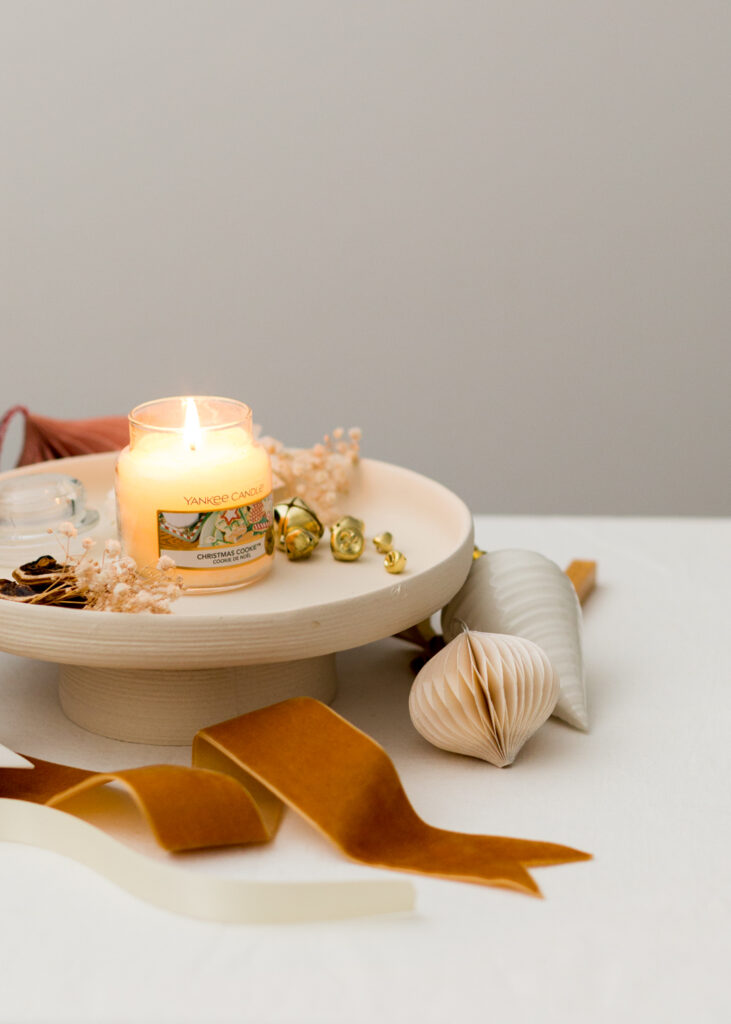 Yankee Candle has made my wrapping so much easier this year as I will be reusing these gorgeous boxes to give gifts in. What could be better than recycling something this beautiful to repay kindness to others. And it couldn't be easier to do! Use masking tape in the inside of the box to seal the secure the doors back in place. I've used cream and burnt orange ribbons which look amazing with the rich blues and greens of the box design. Add in festive dried orange slices, bells and folded paper stars to quickly elevate your wrapping.
If you want to go one step further you can use a wax seal and plants and flowers to create a really personal touch! Using a wax seal is easy. You can buy these as sets and use them over and over again. Heat the wax over a small flame from a candle. Pour into place on the gift (add a sprig of an evergreen or dried flower before you pour) and press your stamp into the wax. Leave the stamp for a few seconds until the wax begins to harden. Remove the seal and let your wax fully cool. 
This is a lovely way to make the gifting experience even more special this year. Why not pay it forward and really show someone what they mean to you with a thoughtfully wrapped gift this year!
Related