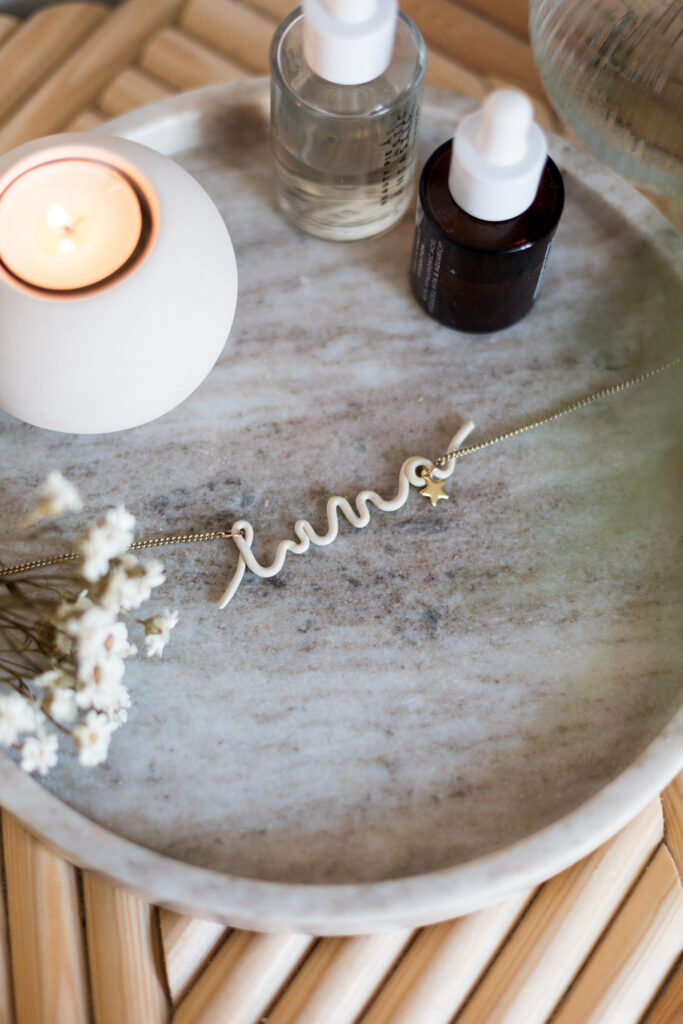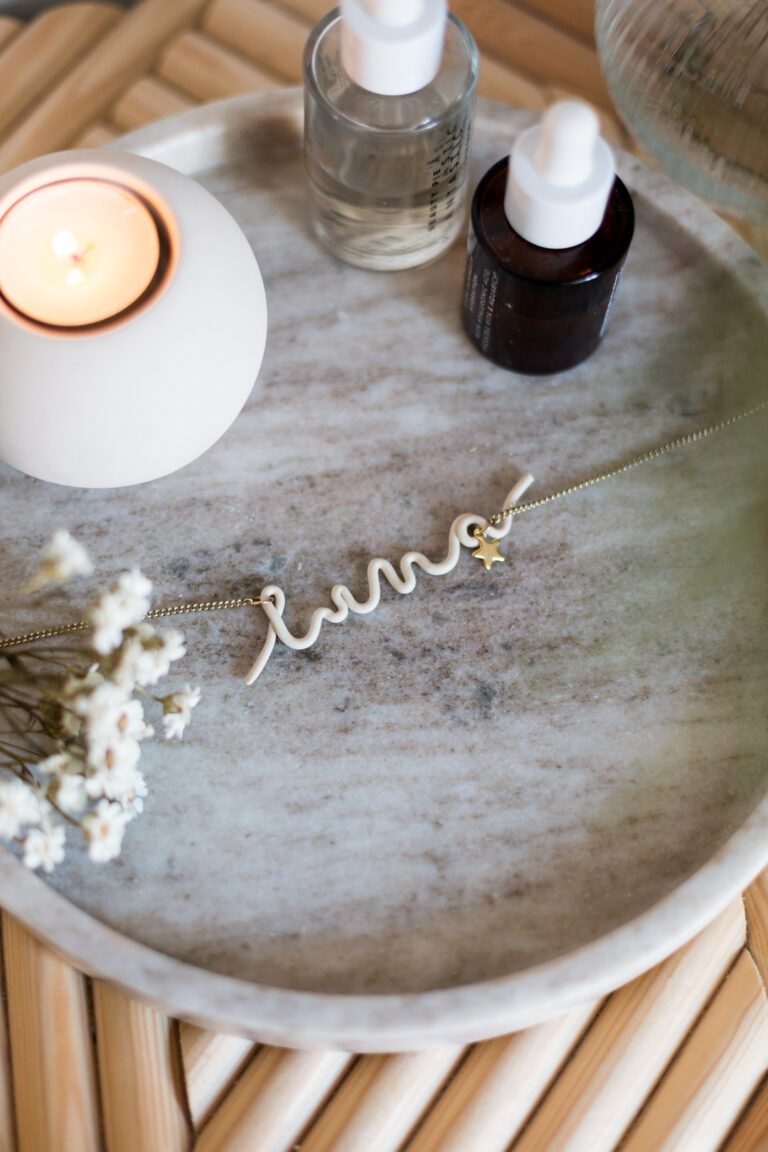 We've almost made it through January you guys! It's probably wishful thinking but I'm starting to feel that shift towards Spring. The evenings are lighter and there's buds on the trees. And possibly my favourite thing about the end of January is Valentine's Day is just around the corner.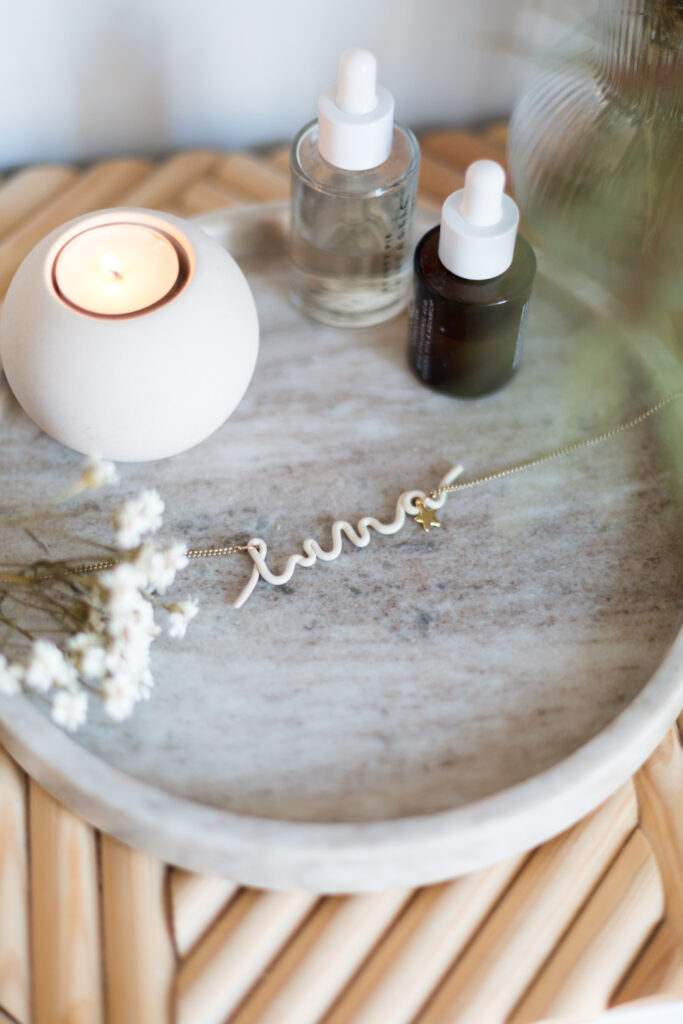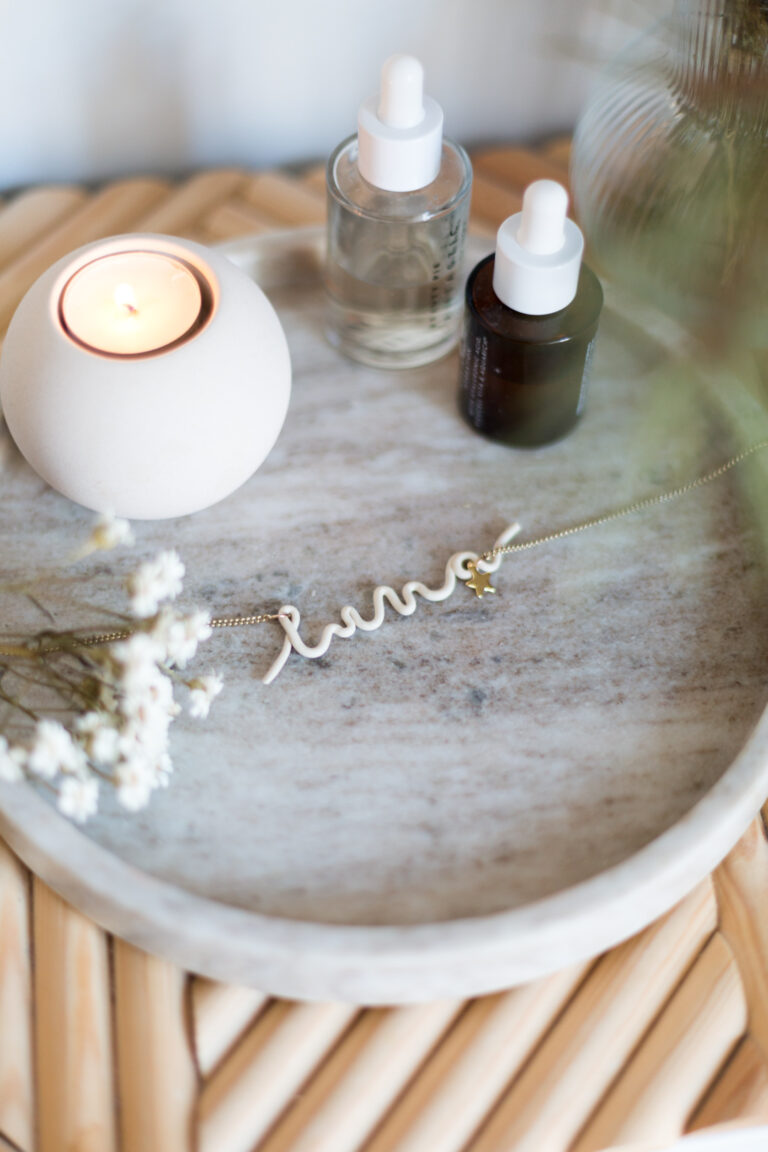 I know Valentine's can be a difficult day for some. There's nothing like people celebrating their own romantic happiness to make you feel insecure about your own or lonely when you're usually happy in your own company. But I've felt a shift in recent years. Valentine's can now be more about celebrating love, in whatever form that takes. Friendships, family, communities, we can look to the people that enrich our lives in so many different ways.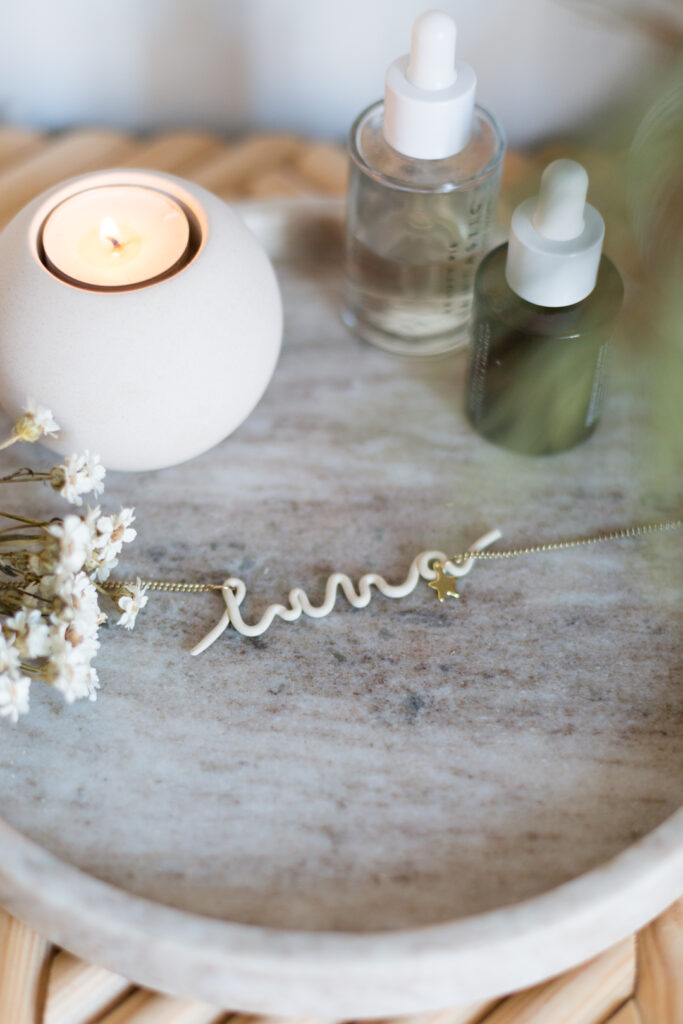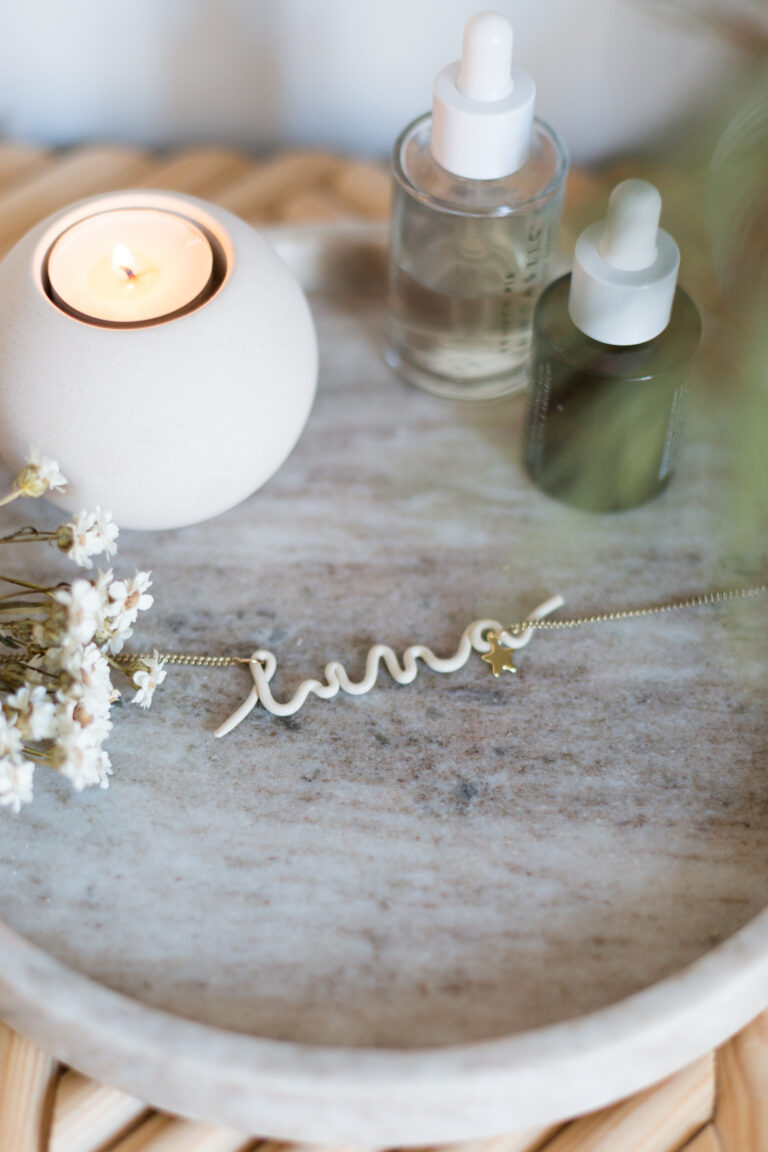 In that way making personal tokens for those you value in your life can be way more fulfilling and meaningful than the cliché Valentine's dinner date and flowers. I have been making these clay necklaces and I adore them! In fact these are great for Valentine's Day and beyond. Birthdays, stocking fillers, place settings, bridesmaid gifts. So many occasions to gift a unique piece and show someone you love them.
I've been using up my scrap pieces of clay to make these, which means they're not only incredibly easy to make, they're also very inexpensive! Perfect if you're on a budget! Scroll down to read the tutorial or watch a quick video here.
1. Take a small ball of polymer clay and work it in your hands until it's warm and doughy. You want to spend time on this step so the clay doesn't crack later on.
2. Roll the clay under your hands into a long, even sausage shape. Work slowly from the inside out to keep the thickness the same throughout.
3. Write the name onto a piece of baking paper. The great thing about this is that you can trace if you're not confident with your handwriting.
4. Follow the line of the name with your clay. It's impossible to be exact, so don't try to make it perfect. The line helps to keep your lettering uniform.
5. Bake the clay using the instructions on the packet. Once cool attach jump rings. I've made sure the lettering has loops at each end for this reason. If you can't do this perhaps you could add a heart at the beginning and end of the clay name for this purpose.
I've also added a small star charm for an extra twinkle. But this is totally optional. You can make it personal to the recipient or just leave it without.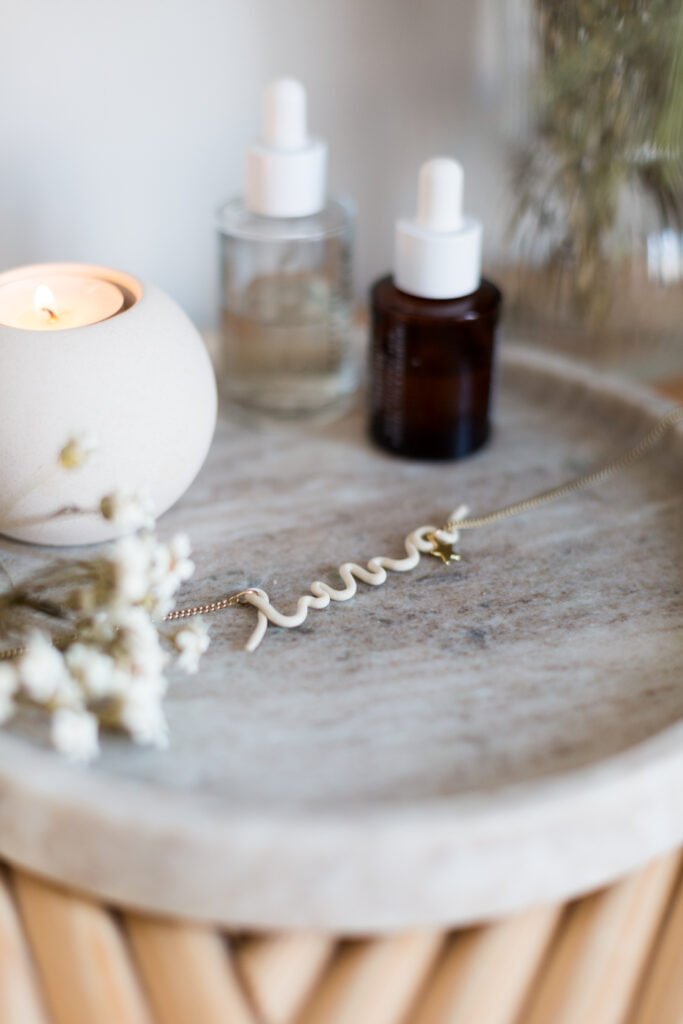 Don't you just love these?! If you make them please tag me on Instagram @fallfordiy. I can't wait to see
Related